Elton John is the latest rock star to get the movie treatment in Rocketman. When did singers become as bankable as superheroes at the box office?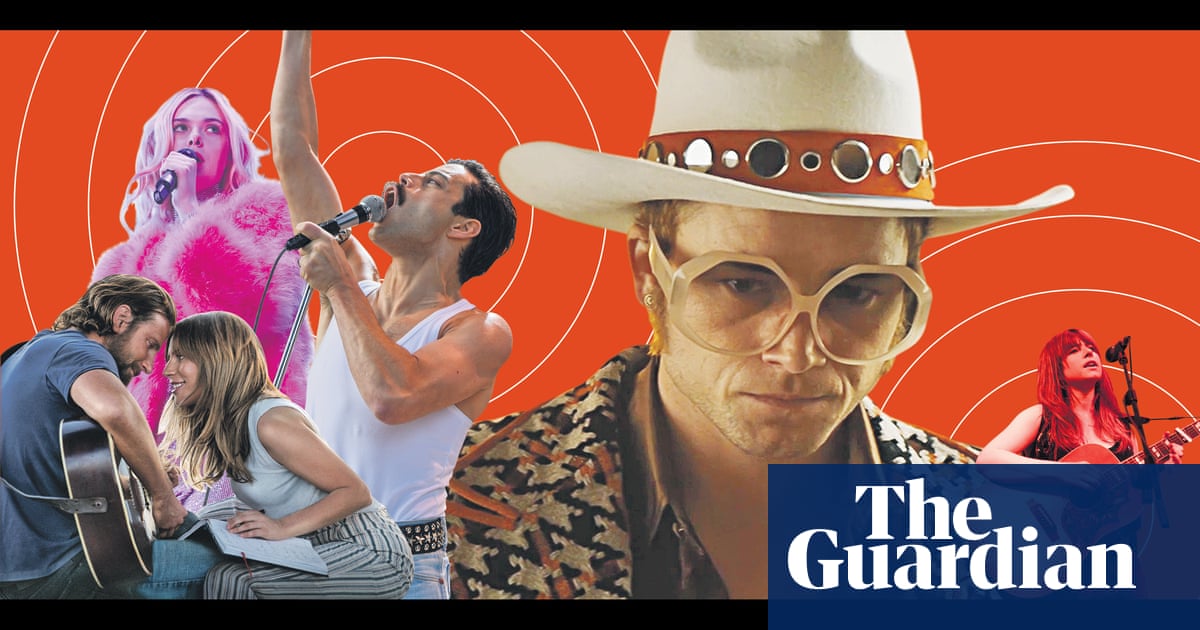 The doors swing open and through the smoke swaggers a figure in bejewelled orange horns, gold popped collar and fiery plumage. The Avengers have fought their last battle, and this summers superhero has arrived: his name is Elton John (or Taron Egerton) and his superpower is Hollywood hopes getting bums on seats in a projected $25m opening weekend.
In the opening scene of the biopic Rocketman, Taron-as-Elton strides straight off pops most decadent imperial period and into rehab, where he recounts his life from chubby-cheeked Reg Dwight, stuck in a Reg Perrin suburb, to Dodgers Stadium-playing, cocaine-hoovering Elton John. The details of Eltons gilded life may be particular to him, but Rocketmans arc (spoiler alert, fame corrupts!) will be familiar to anyone who has recently visited a cinema, where stories about musicians are outnumbering even the comic book characters.
Last year, A Star Is Born and Bohemian Rhapsody questioned the price of fame for Lady Gagas fictional singer Ally and Rami Maleks toothy Freddie Mercury. More recently, Wild Rose followed a Glaswegian mother-of-two fresh from prison and hoping to make it as a country star; Vox Lux lambasted Americas appetite for destruction with its story of fictional star Celeste, whose career begins after she survives a high school shooting and writes a tribute song to her murdered classmates; and Beats, set in 1994, eschews a central star to centre on two Scottish lads raving against the onset of the Criminal Justice Act.
And still to come after Rocketman are Danny Boyles Yesterday, a romcom that asks what life would be like if the Beatles had never existed; Elle Fanning playing a reality show hopeful in Teen Spirit; Elisabeth Moss as a self-destructive rock wraith in Her Smell; Rene Zellweger as Judy Garland in Rupert Goolds biopic Judy; and Blinded By the Light, based on Sarfraz Manzoors memoirs of falling for Bruce Springsteen as a British-Pakistani teenager in the 1980s.
It is the summer of the (juke)box office smash. Why? Martha Shearer, a teaching fellow in film studies at Kings College London, says that some of these films have an emphasis on being plucked out of the crowd that perhaps speaks to our age of reality talent shows and the social media generalisation of fame. But more than that, she says, these films use the transcendent moments of pleasure that musical performances produce to express a feeling of being part of the crowd, of the authenticity and immediacy of that collective experience much more so than individual success narratives. Theres a way of reading those moments as a longing for a collective experience in a fairly bleak cultural moment of neoliberal social fragmentation. In this respect, Beats, which gorgeously recreates a rave and the joyful gurning that goes with it, is this waves most successful film. I wanted the audience to feel like theyd experienced what it was like to be on a dancefloor in 1994 with this music and these boys for whom the music is new and the experience is new, says the films director, Brian Welsh.
Alex Ross Perry, who directed Her Smell, pegs the popularity of these films to a feeling of nostalgia for a communal experience unmediated by technology, and the demise of the traditional rock star figure as contemporary pop stars strive to appear ordinary. The constant accessibility of people in the modern age has rendered temporary lapses of their behaviour less appealing when someone can have a breakdown on their own social media page, its a lot less exciting to buy a ticket to their concert and think, Maybe theyll have a breakdown on stage. For Danny Eccleston, senior editor at Mojo, it reflects fans desire for music as a complete audiovisual experience. Theres that ocular fixation thats come with the triumph of YouTube, he says.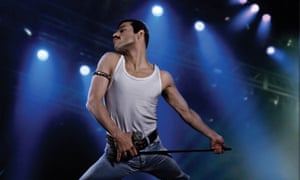 Read more: https://www.theguardian.com/film/2019/may/24/rocketmen-raves-and-rhapsodies-how-the-music-biopic-became-a-hollywood-hit